E Komo Mai (Welcome) to
Kauai Chocolate Company
Kauai's Best Chocolate!
Home of the Opihi Chocolate
Shop Our Products
We are now taking online orders!  You can also place an order by phone, give us a call (808) 335-0448 during business hours and one of our staff will be happy to take your order. Mahalo!
CAUTION

Due to the nature of our chocolate being high quality – it is delicate and easily susceptible to melting. We make every effort on our end to ensure your order arrives intact. Your order will stay at our store, which is kept at 68 degrees 24/7 and delivered directly to the airport ourselves. Once the order is handed over to UPS it is out of our control. Thus by ordering with us you agree not to hold Kauai Chocolate Company LLC responsible for melting, damages, or delays.
By placing an order with us you are agreeing to the following:
We cannot be held responsible for damages and/or melting.
All sales final. No refunds.
For special requests, please call us at (808) 335-0448 or email opihi@kauaichocolate.com
Shipping and Return Policy
1. Shipping is unavailable to PO Boxes and AFO/APO
2. Due to the sensitive nature of our product shipments go out weekly​
3. All orders are shipped using UPS' fastest available option
4. All shipments are insulated with ice packs
5. We cannot guarantee against melting
6. No returns refunds or exchanges. All sales final
Kauai Chocolate Company
Kauai's Best Chocolate!
Home of the Opihi Chocolate
Kauai Chocolate Company
Kauai's Best Chocolate!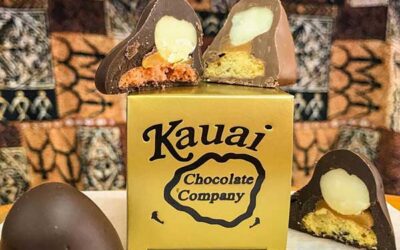 Indulge in Kauai's Best Chocolate!
The Kauai Chocolate Company, founded in 2003, has become Kauai's premier chocolatiers. As the creator of the island-favorite Opihi Chocolate, the Kauai Chocolate Company offers shelves upon shelves of decadent and delicious chocolates and treats that everyone in the family will love!
Founders Donald and Marlene Greer moved to Kauai after living in California, where Donald worked as a celebrated NASA rocket scientist. Missing the island life and desiring to bring their love of chocolate to their community on Kauai, the Greers moved to the island to open their now-famous chocolate store, where they create world-class Belgian-style chocolate treats. Stop by today and find out why the Kauai Chocolate Company is Kauai's favorite chocolate shop!
World Famous Kauai Opihi Chocolate
At the Kauai Chocolate Company, we are always on the hunt for new and exciting ways to infuse chocolate into your favorite desserts and treats. One of our most popular offerings is the Kauai Opihi Chocolate – an island favorite!
Experience the unique taste of the Kauai Opihi Chocolate – the decadent chocolate treat loved worldwide and hailing from the shores of the beautiful "Garden Isle" of Kauai! A treat to the eyes and even tastier on the tongue, the Opihi begins with the intricately-designed bite-size cookie from our friends at Kauai Kookies. We add an enticing dollop of caramel and a hearty macadamia nut, then cover the entire cookie in delicious milk or dark chocolate to create one of the island's most popular desserts.
Want to try an Opihi for yourself? Order online today or stop by Kauai Chocolate Company to try a sample for yourself! We promise – you'll never look at chocolate treats the same!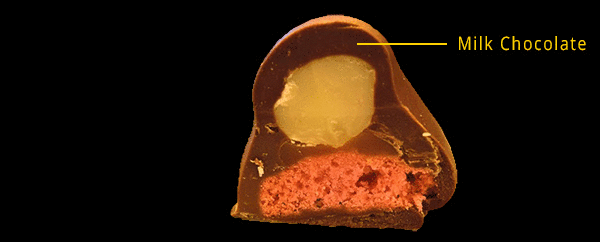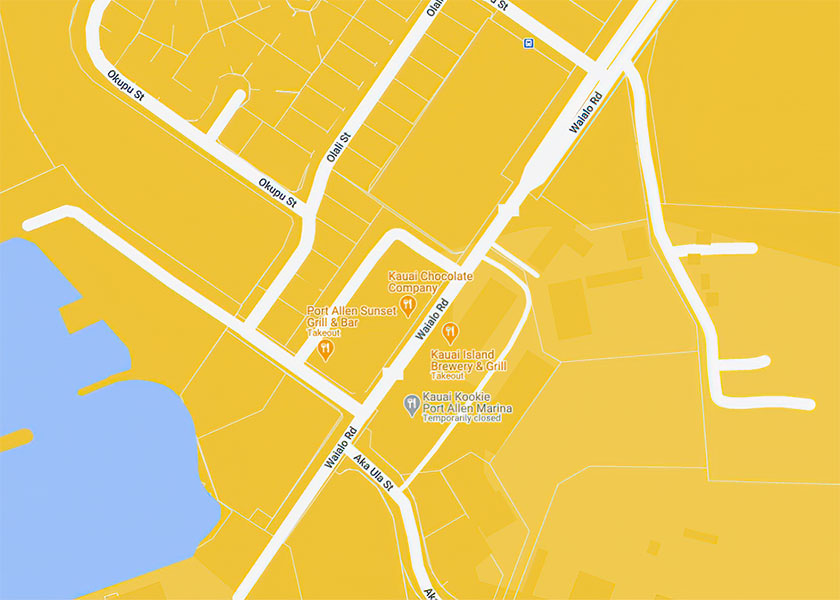 Location
We are located in the Port Allen Marina
4353 Waialo Rd.
Suite 1B
Eleele, HI 96705
Business Hours
Monday: 10:00AM-9:00PM
Tuesday: 10:00AM-9:00PM
Wednesday: 10:00AM-9:00PM
Thursday: 10:00AM-9:00PM
Friday: 10:00AM-9:00PM
Saturday: 10:00AM-9:00PM
Sunday: 10:00AM-5:00PM